Meet the flock
After starting the flock in 2004 with 4 ewes and a ram Teme Xtra it has now undergone many changes!
There are 9 breeding ewes and 3 rams residing at home. My Main Stock Ram is Montgomery Noah who consistantly produces top quality lambs. The other Boys are home Bred, Shadowland Panther and Ashley Moor Hall Ununtrium.
The Girls are Paris, Pippa and Polly. Swift and Tansy Una, Ulrika Ushti and Violette. Whitney and witch are shearlings being shown in 2017 and will be for sale. Wishy Washy is an addition to the flock for breeding in 2018.
2017 was a good lambing year and we now have quality sheep for sale. lambs are by Ununtrium and Montgomery Valient(owned by Kim Dolden)
Visitors are always welcome by appointment.
NOAH UNUNTRIUM (UNC)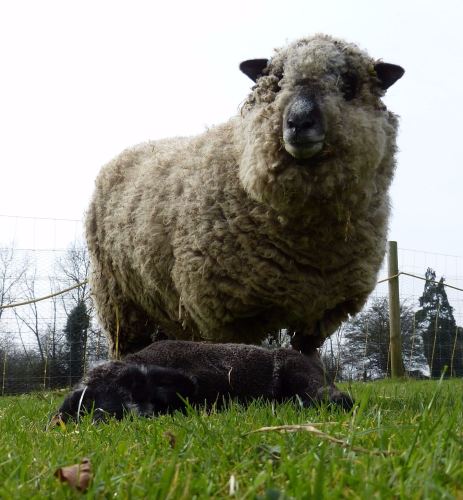 VIOLETTE AND HER 2017 lamb